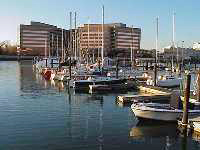 Shippan Point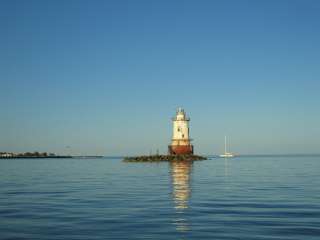 THROUGHOUT the almost four decades that Stamford has been rebuilding its downtown into Connecticut's premier business and financial center, the residential districts have grown in popularity as many new homes have sprung forth and old brought to new again.
One of the choicest residential waterfront locations is known as Shippan Point, a peninsula on Stamford Harbor. Believed to have been named after an Indian, or in commemoration of the Good Ship Ann that went aground there in the 18th century, Shippan is treasured address. Many residents and businesses just outside its borders cash in on its cachet by saying that they are "on Shippan".
The densely populated neighborhood was zoned for quarter-acre lots when zoning was introduced in 1951. In 1979 it was up-zoned to half-acre but many homes are grandfathered on a quarter acre or less. Still though, there remain original larger lots of yesteryear, some more than an acre.
In addition to the Shippan Point Association, there are several associations of homes on common stretches of beach. St. David's Bluff off Ocean Drive is one of them as well as the ALC Beach Association where a few short roads share a beach, play area and kyak storage. The public is restricted by not allowing parking on the streets.
Shippan, the peninsula and part of the Town of Stamford, was brought from the Rippowam Indians for a dozen coats, hoes, hatchets, glasses and knives, two kettles and four fathoms of wampum and inocrporated in 1641, according to Estelle F. Feinstein, author of "Stamford, From Puritan to Patriot".
"The Indians summer on Shippan, grazing their cattle and harvesting clams and oysters," said Linda Baulsir, of the Stamford Historical Society, "and the Colonial settlers grew vast acreages of corn". Unlike today's liberal-to-enlightened-conservative population, "Stamford was strictly Puritan, the southernmost settlement in New England," she said.
In 1825, the Stamford Steamboat company began carrying local Produce and some 500 passengers to New York three times a week, until the 1860's, when the New York / New Haven & Hartford Railroad established service to Stamford. By the end of the century the farm houses and fishermen's cottages were being transformed into summer homes for the wealthy and the shoreline was dotted with beach and boat clubs while yachts plied the waters to Manhattan carring their owners to Wall Street's canyons.
Pre-eminent among the city's institutions is the Stamford Yacht Club, founded on Shippan in 1890 and open-round except for February. Of it's members, half are sailors. Though there are a lot pool tennis and tennis people too with lots of great children's programs as well as a launch service to its many moorings.
Darien's Woodway Country Club has a beach club on Shippan for its members and there are over 200 slips at the municipal Czecik Park Marina. Open from May to October accomadating boats up to 27 feet.
MUNICIPAL recreational installations scattered across the city include the 18 hole Sterling Farms and Brennan golf courses, Halloween Yacht Club, the Terry Connors Ice Rink, 30 tennis courts, 22 baseball and softball fields, Cummings Park Beach, Cove Island Beach and Scalzi Park. A $15 residents parking sticker is all that is required for most admissions.
2 supermarkets, barbershop, liquor store, a few banks, fire station and a handful of other businesses ae on Magee and Shippan Avenue, as is a nice assortment of
restaurants.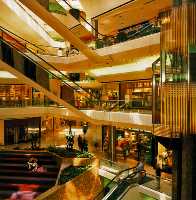 Shippan residents are a five minute drive from Stamford's 875,000 square foot Town Center, (just had a major renovation) a regional mall anchored by Saks Fifth Avenue, Macy's and now some big name restaurants, a new Target and dozens of additional shops along the downtown streets. Lord & Taylor is farther uptown in the area known as Bulls Head.
For entertainment, the Stamford Center for the Arts and the refurbished Palace Theater offer a full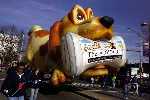 season major symphony andpops concerts, dance, opera, Broadway-bound plays and musicals as well as children's programs. Stamford downtown also becomes "Alive at Five" during the summer months and last year hosted such big names as Hootie and the Blowfish. And of course there is always our great big balloon parade!
Additional amenities in the city include a full-service teaching hospital including a cancer center and outstanding neo-natal unit, a branch of the University of Connecticut now offering a full degree program and Masters Program, the Bartlett Arboretum, a branch of the Whitney Museum of American Art, the Stamford Museum and Nature Center, a daily newspaper and AM-FM radio station, a main library with three branches, numerous nursery schools, a highly rated garden clubs and innumerable civic, social and fraternal organizations.
Home prices in Shippan range from about $500,000 to over 7 million dollars. There is a common saying here, it's called the "Shippan Shuffle". Young couples and families move here and just love living in Shippan so much that over the years, they slowly move up in home and even closer to the water.



Written by Victoria Lorusso, Resource: NY Times Archives